Prepaid Water Meter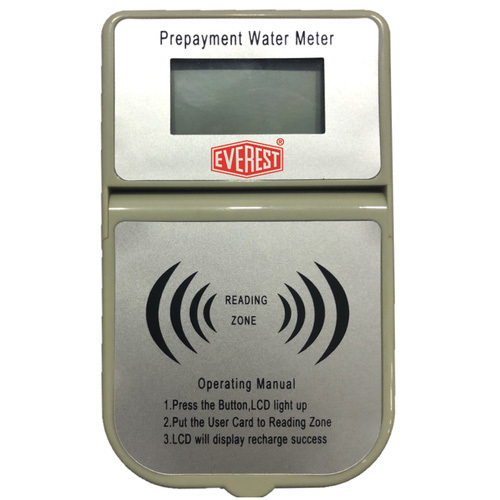 Prepaid Water Meter
Product Description
A prepaid water meter is a type of water meter that operates on a pay-as-you-go system, where users prepay for their water usage in advance, similar to a prepaid mobile phone. Prepaid water meters are typically used in areas where traditional billing and collection systems are difficult to implement or where there is a high rate of non-payment.
Prepaid water meters work by using a smart card or token system, where users purchase credits that are loaded onto their meter. The meter then deducts the amount of water used from the user's balance until it reaches zero, at which point the user must purchase more credits to continue using water.
Prepaid water meters offer several advantages over traditional billing systems. They promote water conservation by encouraging users to be more aware of their water usage and to conserve water to avoid running out of credits. They also reduce the risk of non-payment and improve revenue collection for water utilities.
Prepaid water meters are commonly used in areas with high rates of non-payment, such as low-income neighborhoods, apartment complexes, and commercial buildings. They can be installed in both new and existing buildings, and are available in a variety of sizes and types to suit different applications and installation requirements.
When installing a prepaid water meter, it's important to ensure that it is properly calibrated and maintained to ensure accurate and reliable measurements. It's also important to provide users with clear instructions on how to use the meter and purchase credits, as well as a system for resolving any issues or disputes that may arise.
Contact Us
Plot No- B-55, Wazirpur Group Industrial Area, Delhi, Delhi, 110052, India
Phone :09810076158